NPD Launches into the North Island
We are pleased to announce that NPD Wiri in Auckland, NPD Te Rapa in Hamilton, NPD Westown in New Plymouth and  NPD Rangitikei St in Palmerston North are now open.
"We're launching our North Island network with four high profile sites. They provide us with a strong immediate geographic spread throughout the North Island and include Hamilton, Palmerston North, New Plymouth and Auckland." – NPD CEO Barry Sheridan.
The Curious Case of Auckland Fuel Prices
Read an interesting report into North Island fuel prices by Economist Shamubeel Eaqub.
Latest Press Release Below
Read our older press releases here.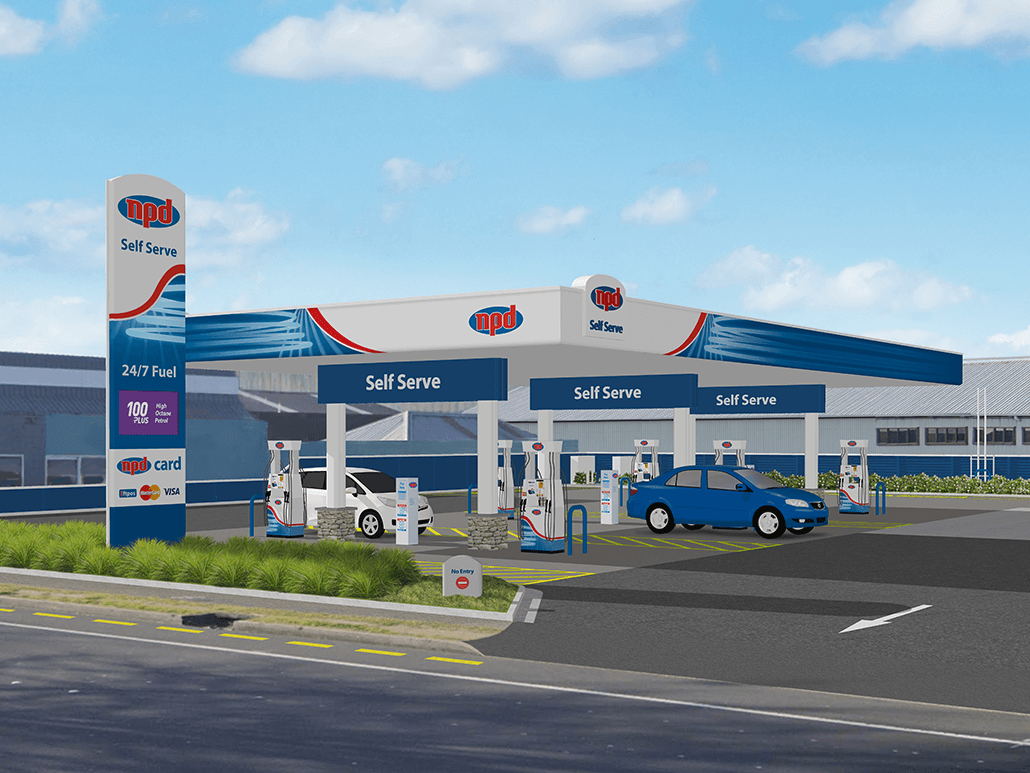 NPD's Self Serve Fuel Prices Now Available in Rotorua
NPD's latest North Island Premium Self Serve site is now open in Rotorua at 47-49 Fairy Springs Road. The 11th North Island site is open 24/7 and features a large weather-protective canopy, and wide, easy-access fuelling lanes with 12 individual fuelling locations. NPD's 100Plus, Diesel, Premium 95 and Regular 91 fuels are all available at… Continue Reading
Latest Updates
NPD Otara – in development
NPD Pukekohe – in development
NPD New Plymouth – Now open
NPD Wiri – Now open
NPD Palmerston North – Now 0pen
NPD Hamilton – Now 0pen
Further sites under investigation
For media enquiries, please contact:
Claire Bennett, Senior PR & Communications Advisor, 027 271 4939, claire@clairebennett.co.nz
Keep up to date with our plans
Follow us on Facebook for site updates or you can receive email notifications about our North Island plans and site announcements near you! Sign up using the form below.
.
___________________________________________________
For Land Owners and Developers.
We are actively seeking available land to purchase or lease in strategic locations in the North Island. If you have suitable land available, please contact Geoff Smith – geoff@npd.co.nz, 027 288 0116.